NordicHub works as a bridgebuilder between companies, clusters and networks within the Nordics. We want to help you grow your business to the Nordic markets. Together with our partners we will promote and facilitate collaboration between clusters. We guide companies and organizations in every step of the way on the Nordic growth path.
NordicHub will help companies to grow toward the Nordic markets.
We develop networks for services and export to the Nordic markets.
We help the SME companies to start exporting.
We will start export projects for groups of companies.
We arrange training for the representatives of the clusters.
We arrange networking events for the Nordic clusters.
We arrange export promotion trips to the Nordic Markets.
We aim to start joint Nordic projects.

European Cluster Meeting 26.–28.4.2021 PROEXCA in collaboration with ACIISI, ITC,...
Read More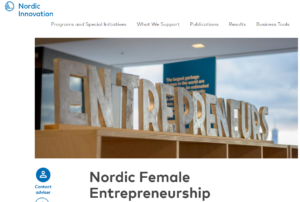 Nordic Innovation: Nordic Female Entrepreneurship In Europe women entrepreneurs count...
Read More